The Centre was founded in 2010 as a Silver Jubilee initiative of the Institute of Social Sciences, New Delhi. It represents India's leading network of scholars engaged in federal studies, both Indian and comparative. The Centre has grown over the years to include distinct projects: Migration and Gender, Green Federalism and Juridical Studies.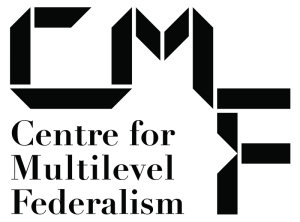 On its tenth anniversary in October 2020, it launched an online series of papers titled 'Indian Federalism Perspectives'. Those interested in receiving these papers can write to cemufed@gmail.com. They can also be consulted in free access on www.issin.org. The Centre marks the 75th anniversary of Indian Independence by entering into collaborative arrangements with other eminent institutions to undertake studies on how the federal system has coped with the pandemic from a multidisciplinary perspective, as well as how federal institutions have fared over the last decade. All appointments below are honorary.
The centre seeks to position itself as a primary resource for issues relating to the sharing of powers and responsibilities between different levels of government in India's federal system. It could profitably be read in conjunction with the Institute of Social Science's Panchayati Raj Update and other regular publications on issues of local self-government.
The CMF aims to develop and propagate the interdisciplinary study of Indian federalism in a comparative perspective. It seeks to involve economists, lawyers, journalists and public policy experts alongside political scientists and sociologists from universities and research institutes as well as from think tanks working on political institutions and processes. The interest in how India is governed, through its multilevel structures of federal democracy, received a significant boost when constitutional recognition was given to panchayati raj local self-government institutions. It also seeks to provide a platform for researchers, in India and abroad, who seek an intellectually stimulating environment for pursuing their research interests in Indian and comparative federalism.
The CMF seeks to theorizing federal practices in India and working on conflict-resolution mechanisms and processes. The Centre regularly organises seminars/symposia/conferences for dissemination of research by its members as also by scholars on Federal Studies. The CMF also has an internship programme to encourage the involvement of young researchers, doctoral and post-doctoral.